For the Love of Animals
Welcome to Cumberland Valley Veterinary Clinic!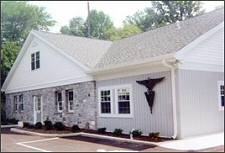 Whether you are a new pet owner or one whose pet is facing the challenges that come with advancing age, the doctors and staff of Cumberland Valley Veterinary Clinic are here to help you!
The mission of our hospital is to fulfill the needs of our clients by providing quality pet health care services through a responsive, professional staff with the emphasis on individual attention and commitment to our clients, their pets, and our community.
Our Doctors:
Dr. Jennifer Dolan
Dr. Diana Saxton
Dr. Robert Wesley
Dr. Michele A. McKenna
Dr. Jessica Geiermann
Dr. Polly Protos
Dr. Sharon Stemley-Agnello
Dr. Laura Watson Pettit