Doggie Daycare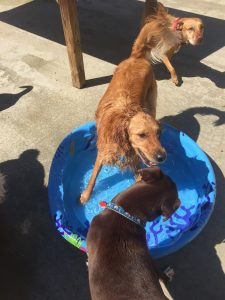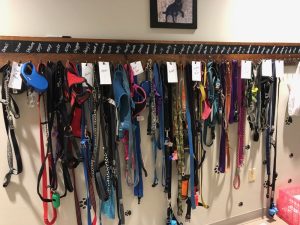 Being in doggy daycare a few times a week will keep your dog mentally stimulated and physically active, all while meeting new furry friends to play with. Your pooch will also be relaxed and exhausted by the time you pick them up, meaning an evening walk will be less necessary.
The dogs have a big indoor playroom, meaning no matter the weather, they won't have to stop playing! There are also doggy doors that allow dogs to go out into a fenced yard as they please. But puppy naps are always necessary, so in the middle of the day, we allow a quiet time.
If feedings or medication administration is needed during your pet's stay, please supply those items upon drop-off with instructions.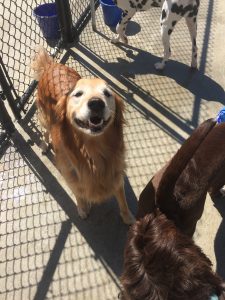 Dogs must be spayed or neutered by 1 year of age for group play.
Doggie daycare is available 7 days a week with drop-off and pick-up times between 7am-9am and 4pm-6pm.
You may pay for daycare by the day, or packages are available and do not need to be used consecutively.